PROFESSIONAL PIGMENT MANUFACTURER


Since our founding in 2008
Fineland Chem/ Hangzhou Fancheng Chemical Co.,Ltd. One
competent pigment

manufacturer by your side.
Our factory covers 15000+ square meters area, with 100 million yuan fixed assets and near 100 employees. After 15 years development, Fineland Chem has been a reputed name in organic pigment field with a product line up range from Azo pigment to Phthalocyanine over 100kinds. Our annual productivity can reach 20.000tons, the bigger growth is inseparable from customers' support and internal continuous innovation.
Get raw material from crude oil, produce color to the world.
----This has always been the vision of Fineland.
Globalization allows us to develop rapidly




15 years of pigment industry development
Get to know our founder and the
heritage story

behind us.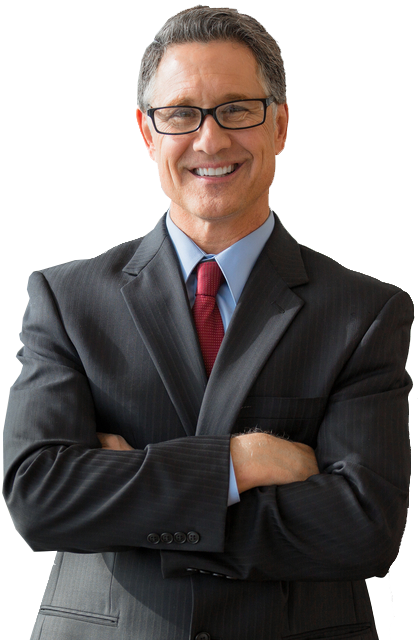 Mr. Lee
What a charming person brings you is not only the trust, but also the kindness!
Lee, the founder of company. Prior to 2008, Mr. Lee had been working in a small pigment factory. But he found that the quality of many pigments on the market was not good nor steady. Customers need to cost much time searching superior Chinese pigments. He decided to build his own pigment factory based on his professional experience, with the belief of providing customers with trustworthy high-quality pigments.The development of Fineland is something that he will fight for all his life. At the same time, what he hopes most is to enable customers, employees and the company to achieve a multi-win situation. Find Fineland, Find your reliable pigment partner!
Contact-us
Leading
Organic Pigment

Manufacturer
Customer benefits has always been Fineland's No.1 priority.

15 years focus on pigment manufacturing industry
Fineland is a organic pigment manufacturer focus on organic pigments for nearly 15 years. We deliver 1000+ containers to the Southeast Asia, Mid-east area, western-Europe, North & South American markets every year. Various sizes of companies are working with us, from multinational companies to local distributors and end factories, we've gained a good reputation from every aspect.

Professional worry-free service
Enjoy your one-stop pigment solution at Fineland, our professional team will be with you throughout your entire purchase journey. We will help you choose the right type of pigment, send you the right grade sample, settle down the right delivery plan, and confirm purchasing order formally, always secure your product production and shipment, respect your feedback and welcome re-purchase. We ensure full service visualization.

Powerful manufacturing
Fineland covers a 12 thousand MT annual production capacity. We passed ISO9001 quality management system & ISO14001 environment management system certification, factory management takes "quality is the key to development and success" as our principle. Superb chemical technology & imported production lines ensure formula accuracy, production efficiency, and quality stability, which makes our products more competitive in the market.

Sustainability
Fineland is committed to delivering the most technologically advanced pigments while upholding environmental responsibility. We will keep on investing significantly in productivity and sustainability improvements to ensure a reliable, consistent supply to the market while minimizing our carbon footprint. We are struggling to enhance energy efficiency, produce less VOCs, fight for better earth as always.

High R&D capability
Fineland owns technician team with wide experiences in the chemical field, owns first-class in-house lab testing equipment to carry out application test and color analysis for each batch pigment, to make sure the bulk product quality follow the standard. We could conduct video conference guidance if you need technique support from our lab team . All of this ens

Safe and reliable chemical shipping agent
Fineland has cooperated with superior chemical shipping agents for many years based on their responsible service and economical price. In midst of the intensively competitive market, we can lower operational costs through their "warehousing logistics" management and strong shipping line coordination capability according to customer's demand. Our regular products stock are prepared in their warehouse to assure prompt shipment. Pigment sea transportation certification are available, they can help us arrange shipment smoothly with their professionalism and high-value services.
We are not only manufacturers, but also focus on your business to help you achieve long-term goals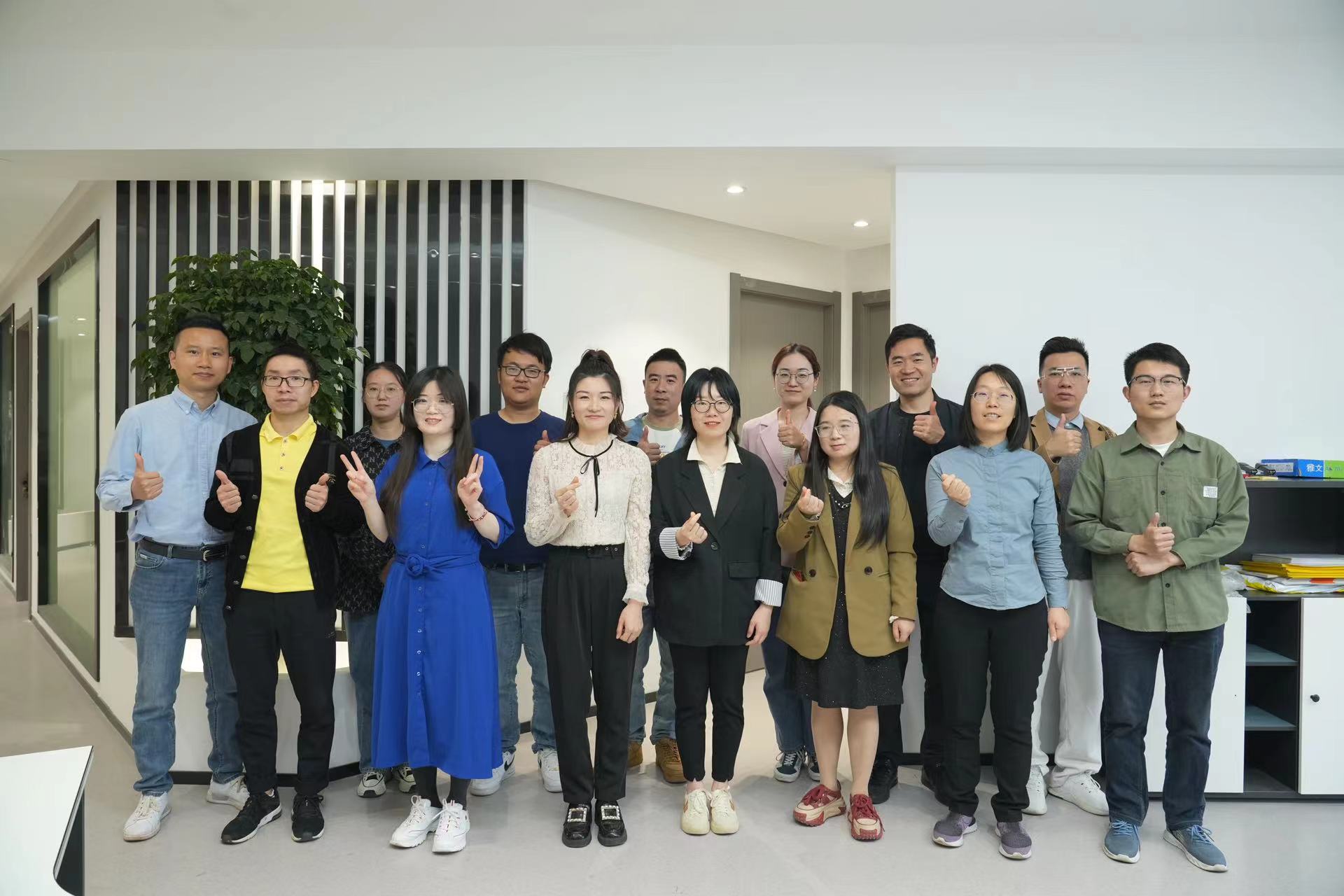 Stable and Professional Sales Team
10+ years pigment filed customer service experience Response within 1 hour and 24 hours online One to one service, offer perfect customized solutions.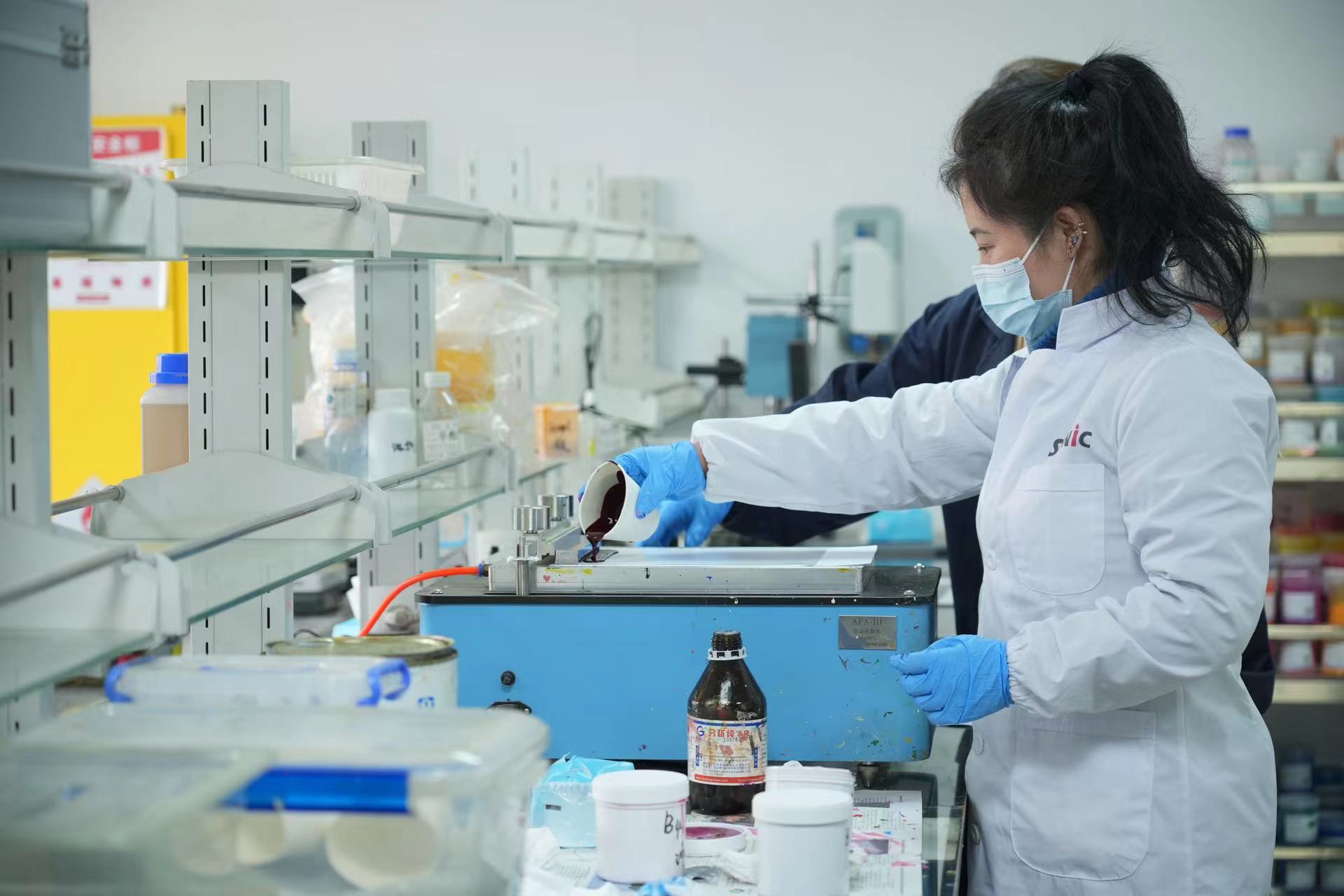 Strong R&D Team
5 R&D engineers and 3 controller R&D engineers with more than 10 years industry experience;
For new product R&D, product scheme within 1 month , sample within 3 months;
R&D Team serves you all the time with your new product development and sample matching.

Strong QC Team
5 QC staff control the quality of each product through the process of different pigment application test. Rigorous work is the guarantee of quality.
Reputation

Pigment Supplier
Fineland team always receive our customers' praise in the daily work,We feel honored to know their satisfaction with our pigment products, our highly knowledgeable staff, our qualified installation team, and our impeccable customer service.
Below are some of the comments from the usual communication.
Ricarda L
Wow, your action is really the fastest among any Chinese people I knew. It helps me to avoid the shortage of raw materials. I am really thanksful for your fast deliver. Actually, I should confirm the order earlier as your suggestion.
Adrie G
Hello my friend, I am grateful for you bought glass beads and dispersant NNO for us. This is extral business support that we received from you as an old partner. You're professional and kind. You have so many customers who are in printing inks and textile industries. That's why I also trust you recommended pigments and related suggestions on related applications.
Daniel K
We no need Pre-shipment samples from you, dear although we required PSS from other suppliersbefore. Pls go ahead the new shipment, your stable quality and supply make me relieved.
Workshop Production
Laboratory Testing
High
Quality

Pigment Expert
15 years focus on pigment industry
Fineland is leading pigment industry with many years of pigment development, production and sales experiences. Our pigment not only meet the highest quality standards, but also meet the best price range. With our huge network of wholesale and professional trading partners, we ensure you more professional consult and support during cooperation. We will only be satisfied when you are satisfied, this is our top-priority.
Innovative color solution and reliable quality
Costs-saving product solutions
Fastest delivery
Premium logistic plan
Support customization
Professional consultation
Market intelligence sharing
ISO, CE, SGS, ROHS certified.
2008
The core team of Fineland Chem was formally established
2009
Fineland Chem trademark registration, start engaged in foreign trade business
2012
Expand production lines and introduce more advanced production equipments.
2013
First time attended in industry exhibitions like China coating show, Chinaplas.
2016
Studying new production technologies and developing environmentally friendly new products.
2018
Expanded online sales channels, owned one exclusive agency.
2022
Foreign trade sales exceeded two billion yuan
Consult Your Pigment Manufacturer
One of leading pigment manufacturers in China. We provide one-stop pigment solution, Make Sure high-quality and valuable pigment on time and on budget.

Please send your message to us
We are a manufacturer of high-quality pigment powder, committed to providing excellent products and services. We offer one-stop color solutions in various applications. Please send an inquiry with your company name to get detailed pigment information, prices, free samples and delivery schedules. Let's establish a long-term partnership and grow together.